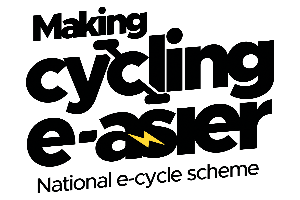 Thu 22 June 2023
Congratulations! It's time to book your free one-month e-cycle loan. We hope you're excited to discover the amazing benefits of extra pedal power.

Please complete your online reservation by Tuesday 20th June at 4 pm. Please only make one e-cycle booking per person.


Please pop along to Inspire: Luton Sport Village on Thursday 22 June between 10am and 3pm where a friendly member of the team will be ready to assist you on your arrival.


Where you'll find us
Inspire: Luton Sport Village
Butterfield Green road
Luton
LU2 8DD

Many people in Luton and Dunstable are waiting to trial an e-cycle, if you're unable collect yours on the date and time booked, your loan will be cancelled. If you have any queries please contact bookings.makingcyclingeasier@cyclinguk.org. Please do not contact Inspire: Luton Sports Village directly.

Please return your cycle on Thursday 20th July 2023 between 10am and 3pm. Late returns may incur fees. Non returned e-cycles will be tracked, recovered and penalty fees will apply.  

Please note, this scheme is available to Luton and Dunstable residents only. If you're located in a different region, please complete our expression of interest form.

We reserve the right to close bookings early when we are fully booked.

For more information on Making cycling e-asier, powered by Cycling UK, visit cyclinguk.org/making-cycling-e-asier.