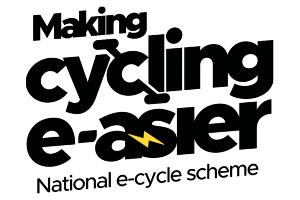 Fri 28 July 2023
Congratulations! It's time to book your free one-month e-cycle loan. We hope you're excited to discover the amazing benefits of extra pedal power.
Please complete your online reservation by Friday 21 July at 5pm. Please only make one e-cycle booking per person.


Please pop along to Evans Cycles, Cheetham Hill on Friday 28 July any time from 11 am – 6 pm where a friendly member of the team will be ready to assist you on your arrival.

Where you'll find us
Evans Cycles
Unit A1 Cheetham Hill Retail Park
Cheetham Hill Road
Manchester
M8 8BB

Many people in Manchester are waiting to trial an e-cycle, if you're unable collect yours within 48 hours of the loan start date, your loan will be cancelled.

Please note, this scheme is available to Greater Manchester residents only. If you're located in a different region, please complete our expression of interest form.

We reserve the right to close bookings early when we are fully booked.


For more information on Making cycling e-asier, powered by Cycling UK, visit 
cyclinguk.org/making-cycling-e-asier
.