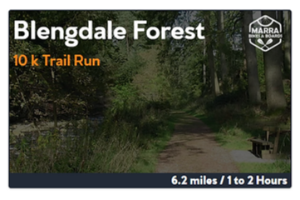 Run the amazing Blengdale Forest with our Trail Leader, Robert Webster.
Rob will guide you through the Forest where you will find a mixture of forestry roads, off-road paths, steep descents and incredible views. Whilst running there will be time to talk to Rob about nutrition, techniques, breathing and more.
This run will last an estimated 1 to 2 hours, where the majority will be spent running the trails.
We generally meet at the Blengdale Forest Car Park which is located 1 mile down a single carriageway track with passing places.