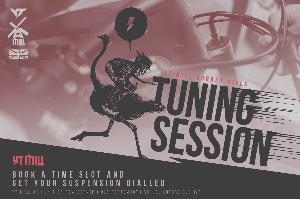 Modern suspension and overall bike set up has so many variables to consider it can become very confusing especially if you're new to the sport.
This is why we've decided to take our customer service to the trails to help our customers understand the ins and outs of bike set up, focusing especially on the in-depth field of suspension calibration. Then delving deeper into suspension tuning to suit our customers personal needs; Body position, riding style, trail selection, trail features and personal feel and requirements.
Our World Cup experienced technician will have everything he needs to adjust every avenue of your set up, from stem spacers to volumes spacers and a selection of spring rates.
By the end of the session you should have tried a selection of set ups and fully understand how to achieve and record these settings.