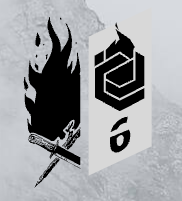 Roll up, Roll up.
YT-Industries are stoked to bring you the best of the best in the world of MTB
We are offering a once-in-a-lifetime experience to ride one of our most exclusive bikes, THE JEFFSY AND CAPRA UNCAGED 6! 
Along with the chance to ride with the YT Team. We will be running 2 opportunities over the course of the EWS Tweed Valley week for you to be able to ride one of the UNCAGED 6 bikes on some of the best trails the UK has to offer. 
With the future of MTB and suspension technology at your finger tips with the ROCKSHOX Flight Attendant suspension system, you'll be able to experience the height of technology and be taken to a range of trails to show you what these bikes can really do. 
The ride will be 4 hours with stops along the way and you'll be given the EWS race pits mechanical support on-hand. 
Please ensure that you provide valid photo ID and bank card (or official document) to be left with us for the duration of the ride. 
Aim to arrive around 10 minutes before your demo in order to give us time to get you set up on the bike!
Minimum safety equipment for the ride is a helmet, however we do advise that you bring knee pads and any body armour that you feel you need. 
Please meet at the YT-Industries Tent in the event Village and you will be taken to the riding location.